No matter what kind of persona you have, you must have watched at least one chick flick in your life.
While the genre may be a little hard to define, these films usually share similar characteristics. The best ones are those which we've seen over a million times and can almost recite the lines.
If you are planning to stay in this weekend, consider watching these classics we have picked out (in chronological order) specially for you!
 1. Legally Blonde (2001)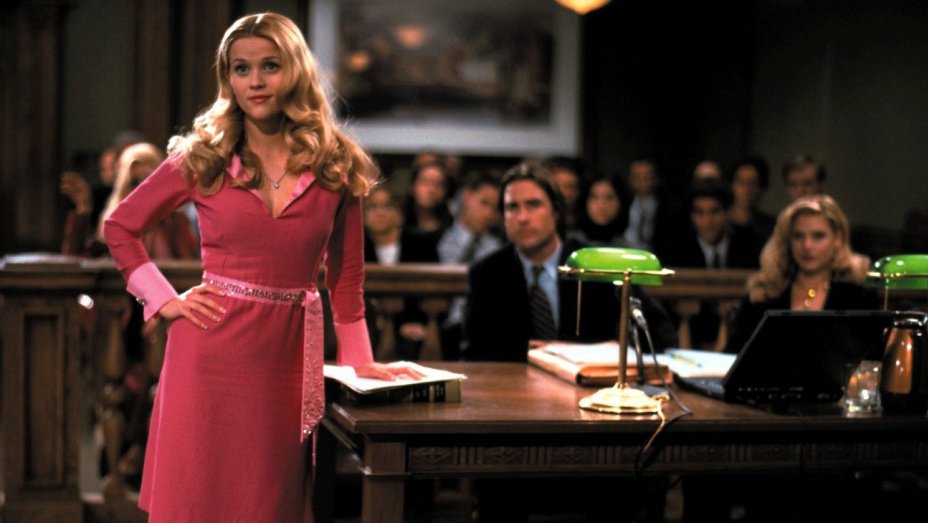 Photo from Legally Blonde (2001)
This classic comedy stars Reese Witherspoon as a fashion merchandising student Elle Woods, the girl who has it all: money, looks, popularity, straight A's and the role of President in her sorority, Delta Nu.
Grab some popcorn and follow Elle's funny venture to Harvard Law after she was ditched by her handsome boyfriend who didn't think she was smart enough.
2. The Princess Diaries (2001)
Photo from Princess Diaries (2001)
Who doesn't love to watch a girl transform from plain Jane to Princess? One of the best parts of this movie is watching Anne Hathaway get her wriggly brows threaded and putting on the crown! If you can't get enough of our dear Princess, go on a Princess Diaries marathon with its sequel The Princess Diaries 2: Royal Engagement.
3. Freaky Friday (2003)
Photo from Freaky Friday (2003)
There's been a couple of remakes but this version with Lindsay Lohan is our favourite. Can you imagine switching bodies with your mum?
4. Mean Girls
Photo from Mean Girls (2004)
On Wednesdays, we wear pink.
This is one of our favourite chick flick of all time. If you have never watched it, it's not too late. Watch as Rachel McAdams, Lindsay Lohan and Amanda Seyfried show off their girl charms and find out who puked on her crush from Math class!
5. High School Music (2006)
Photo from High School Musical (2006)
If we're all in this together, you got to agree with me that this movie is the start of something new because we have been blessed with Zac Efron and our Coachella queen Vanessa Hudgens. Though Zanessa didn't make it 'til the end, HSM has walked us through our secondary (or even primary) school days. Oh, those precious memories!
If you have feels to burst into song and dance in the dead of night, try watching all of HSM and its sequels.
6. Easy A (2010)
Watch as Emma Stone stars in a (possibly empowering) chick flick that teaches us girls how to handle favours and rumours.
7. Pitch Perfect (2012)
Photo from Pitch Perfect (2012)
Just typing this makes us feel excited already. Thank you Pitch Perfect for giving us Fat Amy. We all need someone like her in our life and if we can't find her, at least we can find comfort in watching her on the big screen.
If you have a thing for music and people with blessed vocals, watch this. It's a journey where a group of sisters come together to fight for their dreams and passion. How inspiring!
8. Love, Rosie (2014)
Photo from Love, Rosie (2014)
Starring the ever lovely Lily Collins and Sam Claflin, this movie about how two best friends who grew up together and loved each other separated after a series of miscommunications. Watch as they went about their separate ways and yet find their way back to each other.
-
Have you watched any of the movies we listed? Let us know if there are other movies you think should have made it to this list!
Text by: Girlsdaily SG